Get your nutrition from America's #1 gummy vitamin brand!‡ vitafusion Multivites Complete Multivitamin is a delicious essential multivitamin that provides a great-tasting and convenient alternative to traditional, hard-to-swallow pills. Made from a powerful fusion of vitamins, minerals and fruit flavors, these delightful gummies are loaded with 12 essential nutrients, including Vitamins A, B, C, D, E, B6, B12, Biotin, and more!
Key features:
Specially formulated to address the health needs of adults
ONLY gummy vitamin brand with Clinically Proven Absorption†
Contains antioxidants vitamins C & E*
5 high potency B vitamins to support cellular energy*
Absolutely NO gluten, NO dairy, NO artificial flavors, NO high fructose corn syrup and NO synthetic FD&C dyes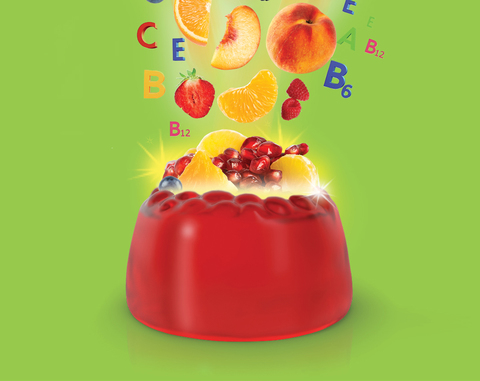 We have made every effort to display as accurately as possible the images and descriptions of our products that appear at the store. However, suppliers and manufacturers may change certain characteristics or packing materials or their designs at anytime without notice, at the sole discretion of them.
Reviews
anna
2 months ago
I got my whole family addicted to these vitamins;) Now I have to buy them in global amounts. It's great that I ran into discounts. And free delivery to cap it all!!
alexey
3 months ago
Everything's super-cool! I keep buying on and on. Super product. It took the parcel 18 days to reach Samara. Recommended.
How much?
All product prices are excluding shipping costs. We regularly hold promotions and offer additional discounts — stay tuned!
How to order?
Just use the shopping cart! Your order will be carefully packed and sent.
Delivery
Minimum order shipping cost: $6.39. The more the order weighs, the higher the cost of its delivery, but the more profitable is the price per 1 kg. The exact shipping cost is calculated automatically at checkout.