In this article, we've rounded up all the benefits of coconut milk now available in powder format. What does the product give to the body and how to use it? Read the answers to these and other questions in the material.
Why milk powder?
Both regular coconut milk and powdered milk are available in stores. In terms of content, the two products are almost identical. The only difference is that the powder is obtained by dehydration. And if you add the required amount of water to a portion of the powder, you get natural coconut milk. If you add a little water, then it will be coconut cream.
The main reason for coconut milk powder is the long shelf life at room temperature, while "liquid" milk can stand for a limited time and only in the refrigerator. This feature provides convenience in everyday life and, especially, in cafeterias. Baristas don't have to worry about leftover coconut milk and use it as needed.
Options for using powdered coconut milk
It is easy to add coconut milk to any meal. You can use it in smoothies or with granola for breakfast, with meat, sauces, cream soups for lunch, and with  salads or pastries for dinner. If you use powder, the options are exactly the same.
Coconut milk powder is very popular as a lactose-free analogue for adding to coffee. First, if milk powder is diluted with a small amount of water, it will acquire a creamy texture. And if such cream is added to a cappuccino or latte, the drink gets the perfect appearance and consistency. Second, coconut milk gives a pleasant aroma to coffee, so your favorite drink takes on new flavors.
Ingredients of coconut milk powder 
Responsible American and European manufacturers use quality ripe coconut to obtain the powder. White pulp is extracted from them, which is carefully dehydrated in several stages to obtain a dry powder, while retaining the maximum of useful substances inherent in fresh fruit. Liquid coconut milk is also obtained from the pulp of ripe fruits, but, on the contrary, it is mixed with a lot of water.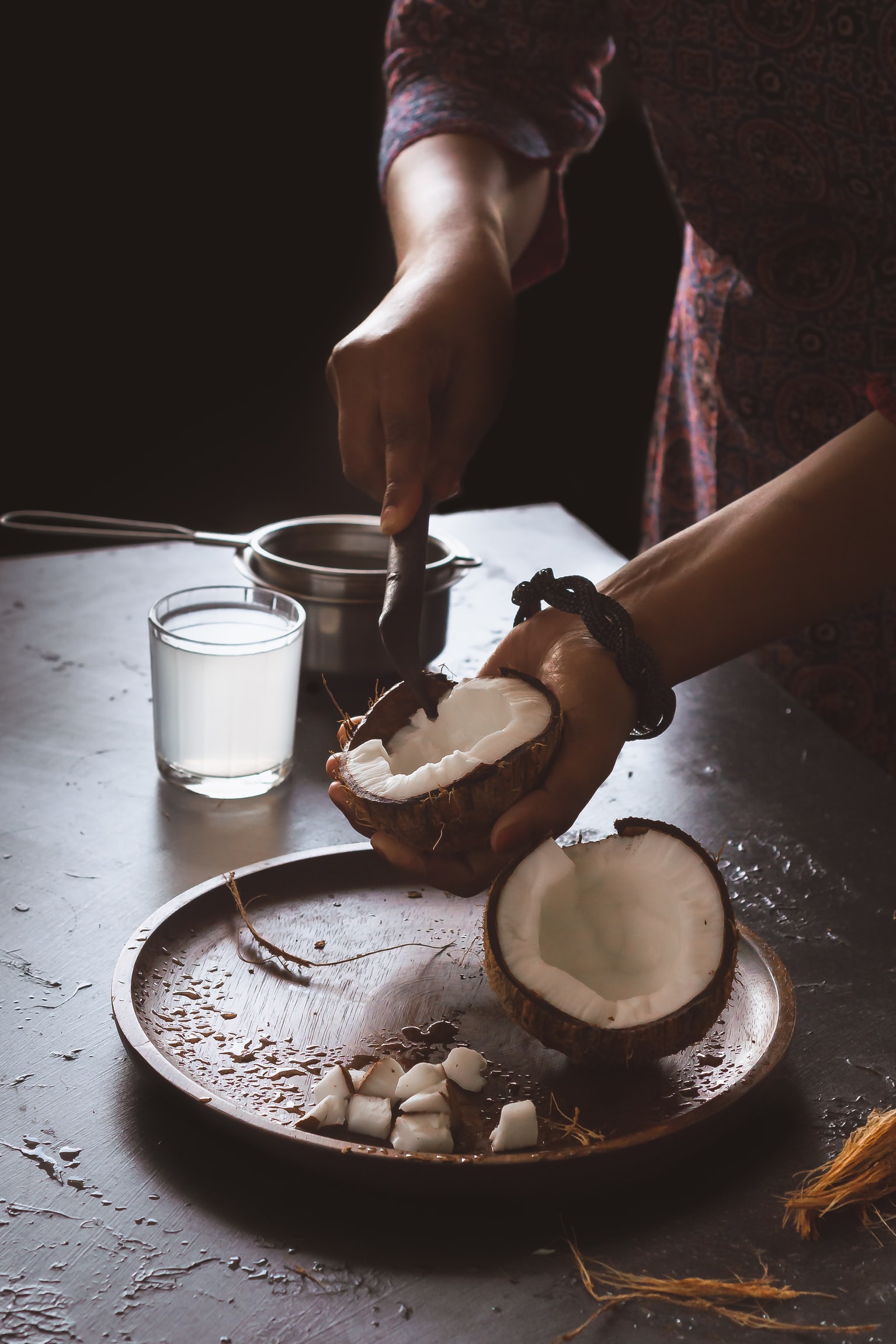 Also, don't confuse coconut milk with coconut water. The first is a product obtained as a result of small processing from ripe nuts. The second is the natural liquid found inside unripe coconuts. Pulp and, accordingly, milk have a lot of healthy fats. The water contains both fats and other useful elements, but in smaller proportions.
Terrasoul coconut milk powder is supplemented with minimal amounts of organic acacia fiber and organic tapioca maltodextrin to prevent caking of the powder. There is no sugar or other vegetable fats in high-quality coconut milk.
Benefits of Powdered Coconut Milk
Coconut pulp contains vitamins C and B9, iron, magnesium, manganese, copper, potassium, selenium. However, coconut milk powder is most valued for its medium-chain triglycerides - they make up the bulk of the fatty acids in the product. Most fats are represented by lauric, capric and caprylic acids.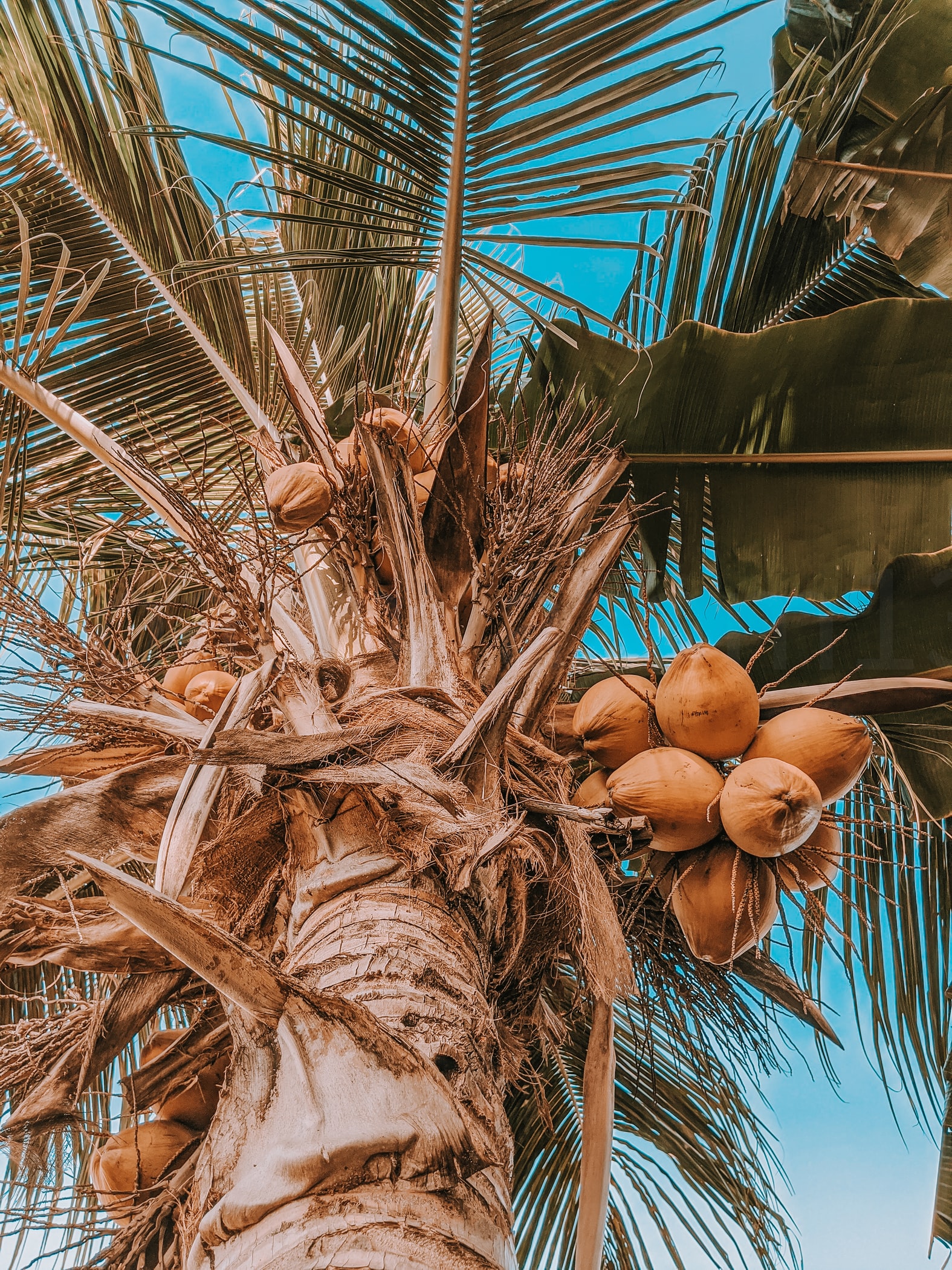 These medium chain triglycerides are less likely to be absorbed in the gastrointestinal tract. They go directly to the liver, where they are used by the body for energy and ketone synthesis. It is this circumstance that allows some experts to argue that coconut milk contributes to weight loss: after all, the body receives energy without the formation of fatty deposits. However, it should be recognized that the consumption of a product in a daily volume is extremely small to have a significant result on the figure.
Currently, the impact of coconut milk on the human body is at the very beginning of the study. There are separate studies that claim that regular consumption of the product reduces the amount of "bad" cholesterol in blood vessels and increases the amount of "good". There are also suggestions that among the positive effects - strengthening the immune system and reducing inflammation in the body.
Cosmetic applications
Since dry coconut milk consists of healthy fats, and the product contains many trace elements, it can be used not only in cooking. Foreign publications offer options for various homemade cosmetics based on powdered coconut milk. The most popular ideas are hair masks and makeup removers.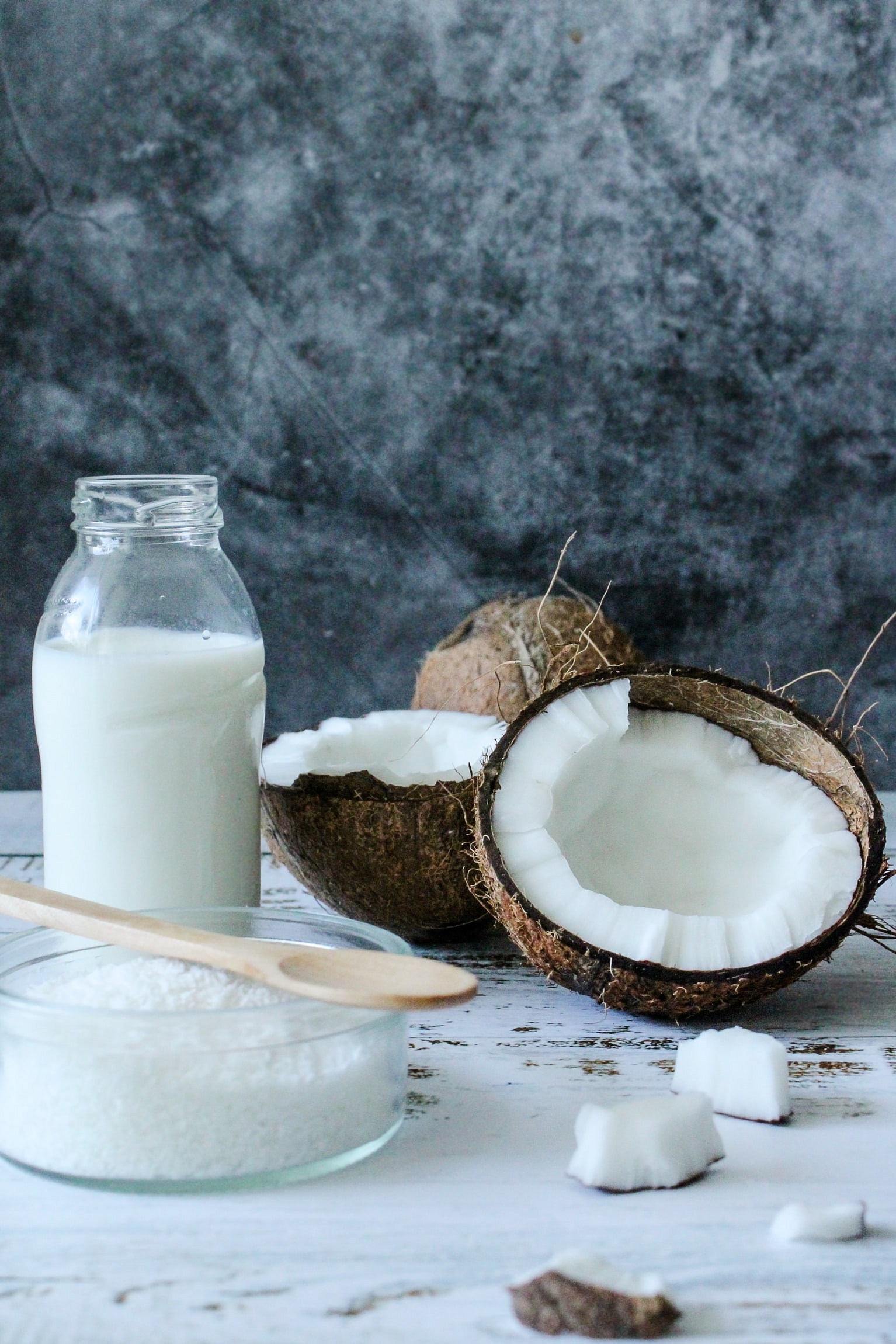 Undoubtedly, you can use the product in your own way, such as making body lotion. It is enough to find the optimal mixture of various natural ingredients.
For buying natural coconut milk and shipping it to your country, just sign up at Qwintry.Store. Here you can buy top quality products from the USA and Germany.
Qwintry.Store: we deliver the best.